Issue #2
Issue #2… November 2013.
This second issue is even more fun than the first one.
Every month around 90,000 words of original, never before published novels, short stories, serial stories, and nonfiction.
The contents of this second issue are:
Table of Contents
A NIGHT WITH A FORGOTTEN GOD… A Poker Boy Short Story
A PITY ABOUT THE DELUSION… A Short Story
THE LIFE AND TIMES OF BUFFALO JIMMY… Chapters 4-6 of Serial Story
LONG SHADOW… A Short Story
THE ADVENTURES OF HAWK… Chapters 4-6 of Serial Story
THE MATCHBOX AGENDA…A Short Story
THE FIRST TEE PANIC BOOK…And Other Very Real Golf Stories. Second third of a nonfiction human golf book
THUNDER MOUNTAIN… A full novel
(See full descriptions of each below.)
Novel…
THUNDER MOUNTAIN
USA Today bestselling writer Dean Wesley Smith weaves a science fiction tale of love and survival of two modern professors dealing with the past they both love and study.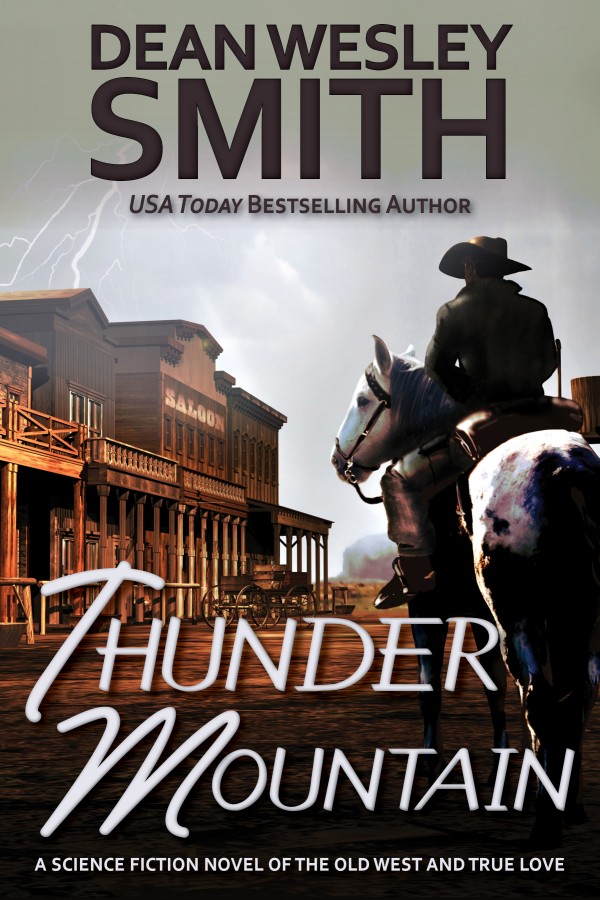 Offered a free trip into a remote Idaho wilderness that she loves and studies, Professor Dawn Edwards can't refuse. On the trip she meets Professor Madison Rogers and they fall for each other before they even reach their destination.
But living in the Old West proves to be a brutal task at times. Somehow, Dawn must survive to rescue herself, her friends, and the man she loves.
A science fiction novel of love and survival and the Old West as only Dean Wesley Smith can write.
—
Short Stories…
—-
A Night with a Forgotten God
A Poker Boy Story.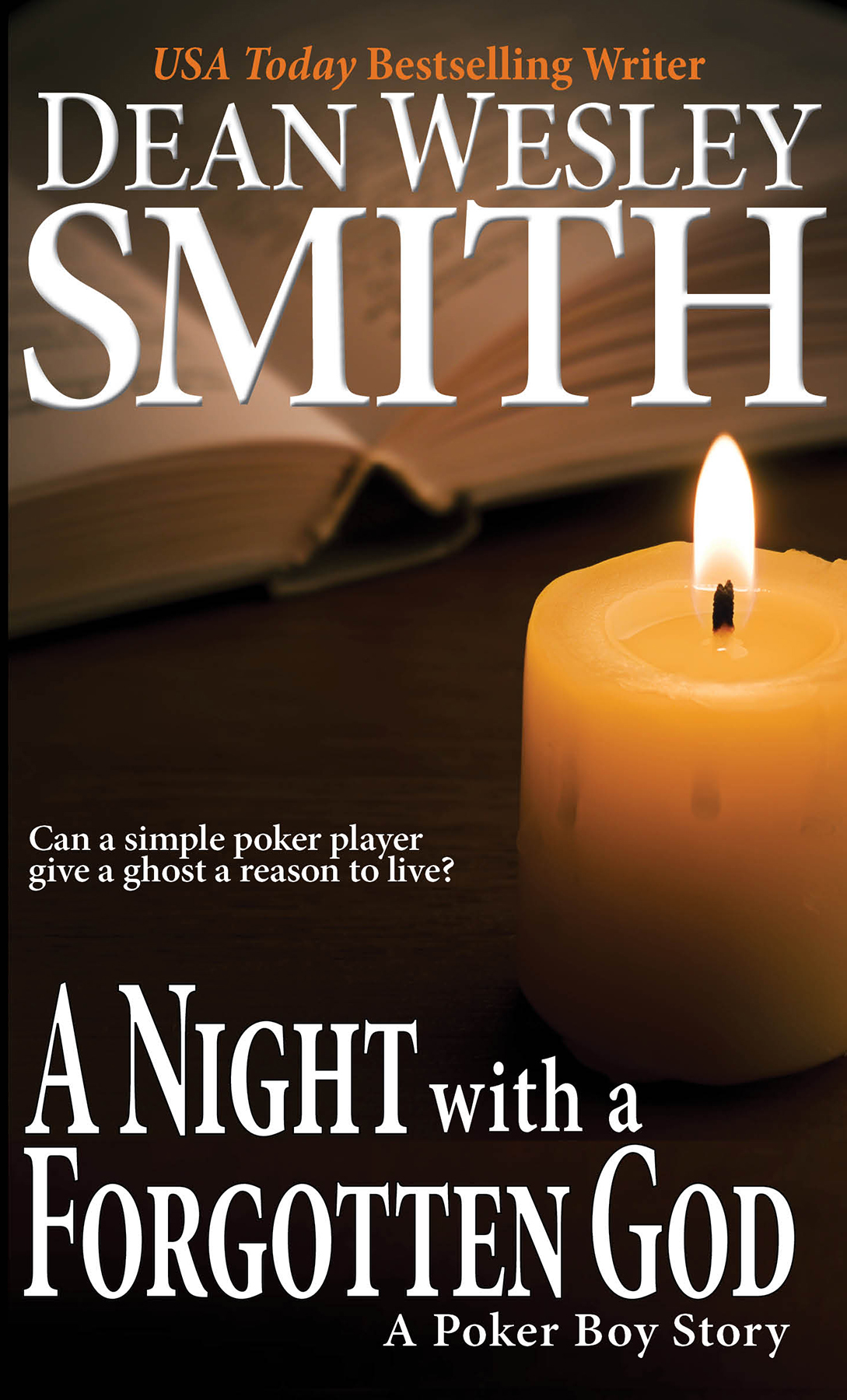 USA Today bestselling writer Dean Wesley Smith returns to his most popular series that features the superhero Poker Boy and all his sidekicks.
Poker Boy once again finds himself facing the task of saving someone. But this person seems to be a ghost.
Can a simple poker player give a ghost a reason to live? If anyone can do it, Poker Boy can, all between hands of cards on a great Saturday night.
—-
A Pity About the Delusion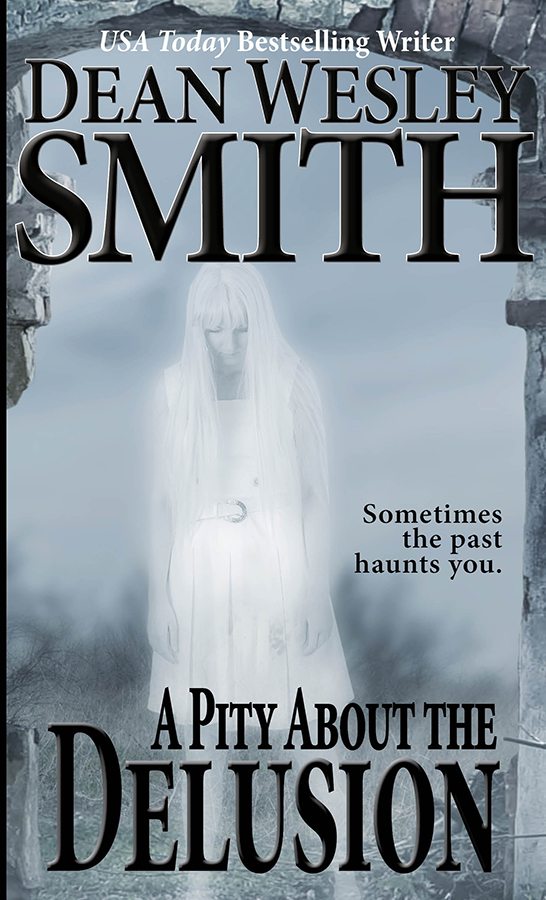 USA Today bestselling writer Dean Wesley Smith returns to his acclaimed world of the novel Dust and Kisses with a side adventure.
Mandi Meyers wants to find her parents' bodies. So she takes a trip to their home outside of Portland, Oregon, only to find impossible, yet familiar things.
Sometimes we all must learn that nothing with parents ever changes.
—-
Long Shadow
–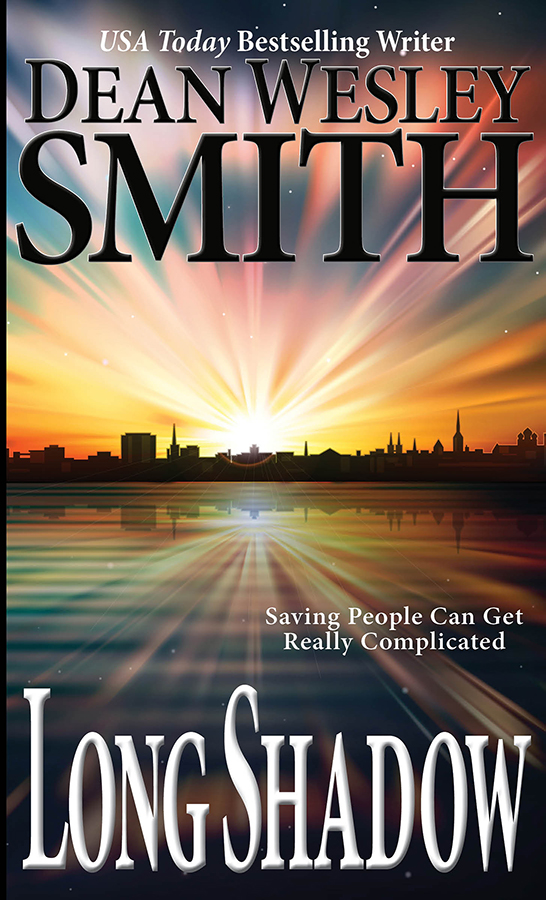 USA Today bestselling writer Dean Wesley Smith returns to the world of his acclaimed novel Dust and Kisses with a story set a few years ahead.
Bub and Ben, two time travelers from a hundred years in the future harvest what they call "Shadows," people destined to be killed when most of the population of the planet gets wiped out. The future needs those people to help society rebuild.
But an alien human might have other ideas.
—-
Matchbox Agenda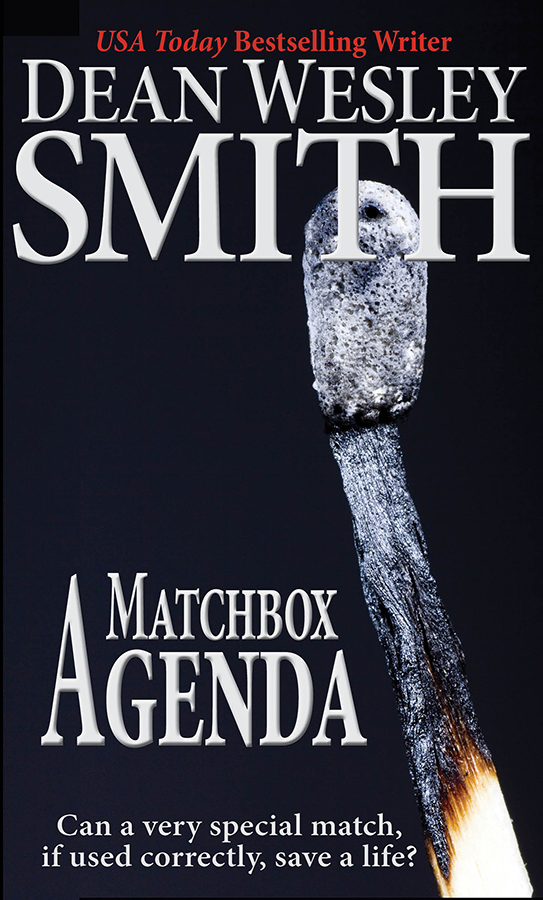 —
Ben Trager sucks as a person, a father, a husband. And he knows it. Everyone around him knows it as well.
Lost, he stumbles into a Denny's Restaurant and gets a special box of matches. Very, very special matches.
Matches, that if used correctly, will save his life.
USA Today bestselling writer Dean Wesley Smith opens the door to a simple Denny's Restaurant and gives us all a tiny peek into Rod Serlings' Twilight Zone world just one more time.
—-
Serial Stories
—-
The Life and Times of Buffalo Jimmy
A Western Serial Adventure
Chapters 4-6
—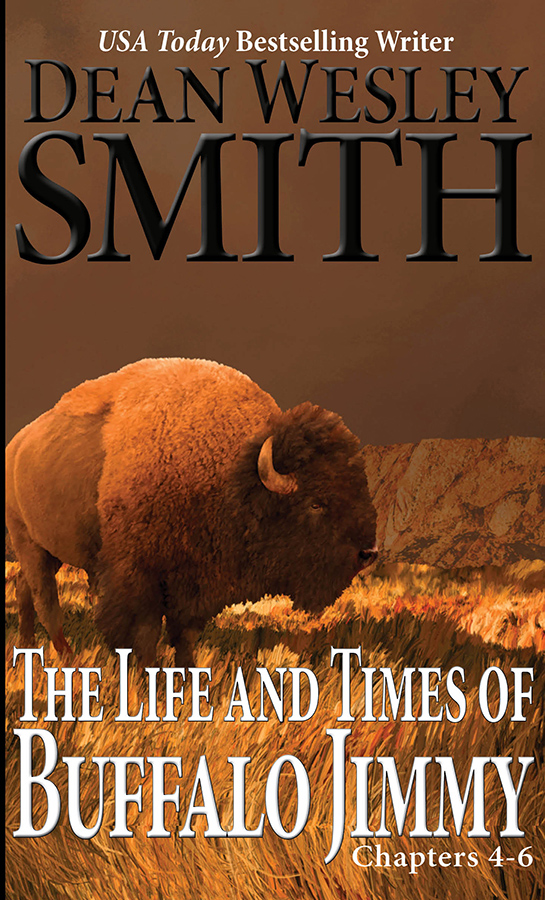 USA Today bestselling writer, Dean Wesley Smith returns to his love of the wild west in this ongoing serial story.
In the west in 1866, Jimmy Gray lives the adventure of his life.
His family dead, his only brother sick, he must uphold the family honor and follow one of the most ruthless men to ever ride the trails.
The very man who killed his parents and who holds Jimmy's future.
Western adventure in a modern new style.
—
—-
The Adventures of Hawk
An International Serial Adventure
Chapters 4-6
—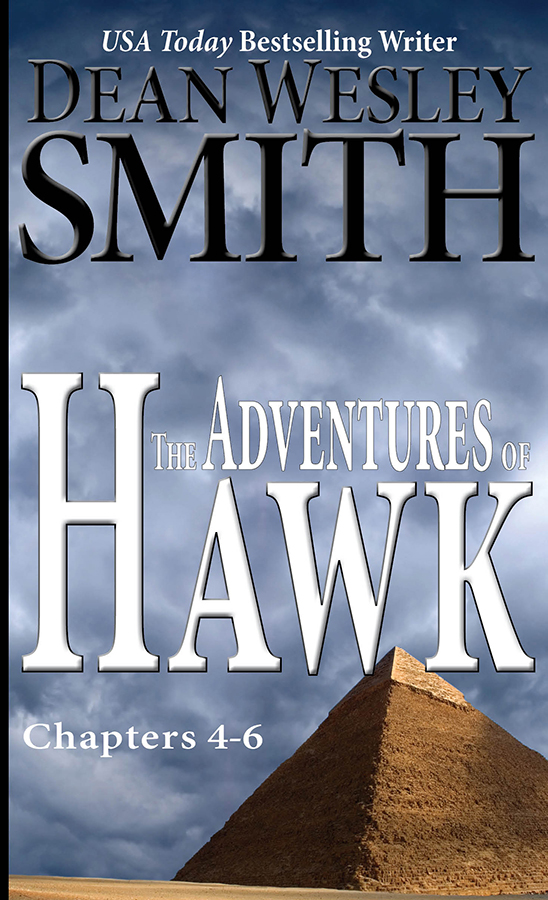 USA Today bestselling writer, Dean Wesley Smith takes us on a thrill-ride adventure in some of the world's most exotic places.
In search of his missing father, Danny Hawk must survive against all odds and a long ways from home.
In 1970, Egypt breeds danger for Hawk and his friends. Hawk's only hope to find his father rests in staying alive and ahead of the dangerous men chasing him.
Sometimes only a half-step ahead.
—
Nonfiction
—
The First Tee Panic Book
And Other Completely True Golf Stories
—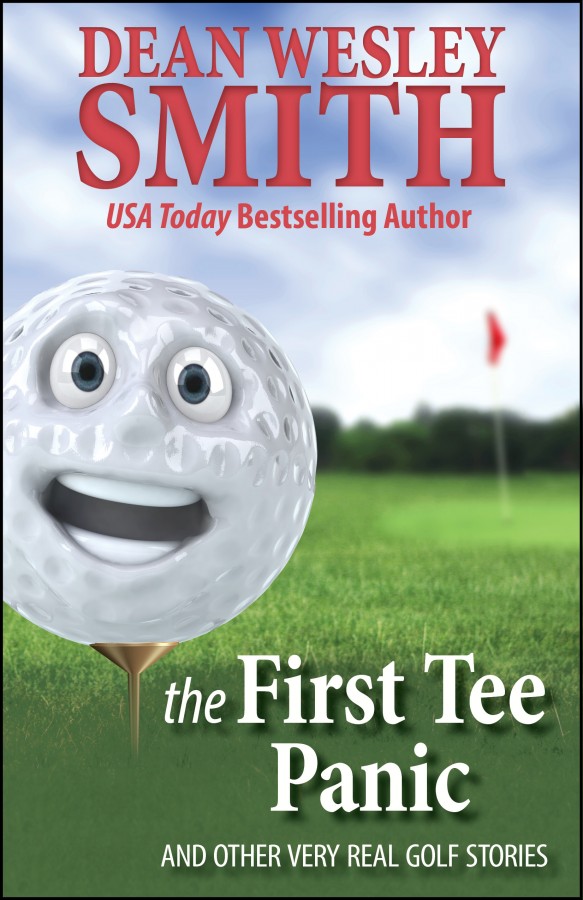 Former PGA Golf Professional and USA Today bestselling writer Dean Wesley Smith walks you step-by-step, club-by-club from your car to the first tee and beyond in a laugh-out-loud style that not only teaches, but entertains.
Any golfer recognizes the fears, the patterns, the downright horrors of the first shot of a round. Ever topped that first shot just off the front edge of the tee box? Or worse yet, whiffed it completely?
Come on, admit it. It happened. Remember?
The problems with that first shot don't start with the swing. Nope, the problems start in the parking lot. And this book will get you flawlessly from the parking lot, through the clubhouse, onto the driving range, over the putting green, and finally successfully off the first tee with a smile.
—-
Cover art copyrights: All cover designs copyright @ 2013 WMG Publishing Inc.
Thunder Mountain
cover art copyright © Philcold "Night with a Forgotten God" cover art copyright © Pmakin "Pity about the Delusion" cover art copyright © Ekaterina Yudina "Long Shadow" cover art copyright © Lembit Ansperi "Matchbox Agenda" cover art copyright © Helfei
The Life and Times of Buffalo Jimmy
cover art copyright © Designwest
The Adventures of Hawk
cover art copyright © Wisconsinart
First Tee Panic Book
cover art copyright © Julien Tromeur